The Fundació Institut Guttmann was established in 1962 by Guillermo González Gilbey together with Juan Antonio Andreu Bufill and Luís Gil de Biedma Alba.
Starting its activity as a hospital for people with spinal cord injury, the foundation evolved to become a centre of excellence in care and knowledge in the field of neuroscience in general and neurorehabilitation in particular. The institution has been faithful to its initial objective throughout its history: to provide the best possible comprehensive rehabilitation to people affected by spinal cord injury, acquired brain injury or other neurological disabilities, while fighting for the rights of people with disabilities and their full social equality.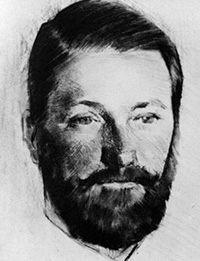 ​
The idea
At the age of 32, Guillermo González Gilbey (1926-1987) was in a traffic accident that left him tetraplegic. After personally experiencing the lack of adequate medical and rehabilitative care in Spain, Guillermo travelled to England to receive treatment.
There, thanks to the techniques developed by Dr. Ludwig Guttmann, he proved that it was possible to achieve the degree of rehabilitation required to regain an active and successful life despite severe physical limitations. Upon returning to Barcelona, along with his friends he was the driving force behind the creation of a specialised hospital where other people with spinal cord injury could receive the same specialised care that he had received abroad.
Thanks to his efforts, Spain's first hospital dedicated to the treatment and rehabilitation of people affected by spinal cord injury opened in Barcelona on 27th November 1965. Located in the La Sagrera neighbourhood, the new hospital was named the Institut Guttmann after Guillermo's physician in England, Dr. Guttmann.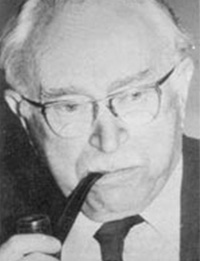 The inspiration
Sir Ludwig Guttmann (1899-1980) was a renowned German doctor and surgeon. Despite being considered one of his country's most important neurosurgeons, during Nazi Germany he was forced to go into exile and seek refuge in England due to his Jewish origin. Cases of paraplegia and tetraplegia increased during the Second World War, resulting in death in most cases. Those who did survive had poor quality of life and were destined to remain in institutions for the rest of their lives. 
In 1944, the British Government appointed Dr. Guttmann as director of a new centre for people with spinal cord injuries, located at Stoke Mandeville Hospital, near London. There, Dr. Guttmann was to develop his method for treating patients with spinal cord injury from the initial phases until their full social reintegration, helping his patients to be considered useful and respected members by society once again despite their high degree of disability.
Dr. Guttmann's medical contribution was decisive in changing their prognosis. In addition, he incorporated sport into the rehabilitation process, considering it as therapy due to its ability to improve functional autonomy, as well as for its psychological and social value. In 1952, Dr. Guttmann established what was to become today's Paralympic Games.
Image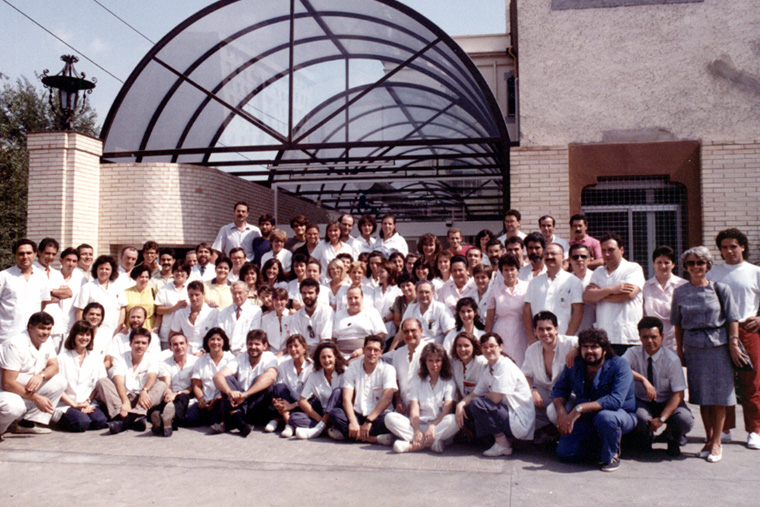 Dr. Miquel Sarrias Domingo (1930-2002), a surgeon trained in Oxford and an apprentice of Dr. Guttmann, became director of the Institut Guttmann and remained there until he retired in 2000. He made an essential contribution to the establishment of our unique institutional culture, based on the rigorous care and compassion that is still alive in the hospital and in all its staff, and inspiring a unique care model.
Consolidation of a project
An ambitious process of changes began in the 1990s under the Presidency of Joan Echevarría Puig (1991-2009), thanks to the commitment and efforts of a large group of young professionals led by Dr. Josep M. Ramírez Ribas, the foundation's managing director since 1990, bringing about the levels of excellence and international recognition that the organisation enjoys today.
So in 2002, thanks to the support of the Generalitat de Catalunya and the ONCE Foundation, the Institut Guttmann took a great step forward by opening the new hospital located in the city of Badalona, next to Germans Trias i Pujol University Hospital. On a site of over 18,000 m² with modern facilities and a great team of professionals, it has become the centre of excellence that it is today. 
Previously, the University Institute of Neurorehabilitation was established in 1999. Affiliated with the Universidad Autónoma de Barcelona, it carries out prolific research and teaching work. These were very intense years with two major milestones: the institute was accredited by the Joint Commission International and in 2013 it was named as a National Reference Centre (CSUR) for the treatment of complex spinal cord injury in Spain.
Already looking to the future, the new Guttmann Barcelona centre was inaugurated in 2019 on the grounds of the old hospital in the La Sagrera neighbourhood. This is a space which is home to the Brain Health and Neurorehabilitation Institute from where the organisation can now treat new neurological pathologies, and to the adapted serviced apartments Guttmann Barcelona Life which promote independent living for people with disabilities.
In order to respond to the new changes demanded by society and the organisation itself, the Fundació Institut Guttmann sets itself new challenges for the future with a perspective that goes beyond neurorehabilitation, expanding towards the concept of brain health that is more closely linked to promoting a healthy life that helps prevent different neurological and neuropsychiatric pathologies and make people more resilient in their capacity for adaptation and neurological recovery in the event that these develop.
We look towards the future with a commitment to continuing to be an organisation of excellence, committed to people with disabilities and to health in general, a driving force behind research and innovation in this field of neuroscience, and favouring social innovation to achieve a fairer, more inclusive and more fraternal society.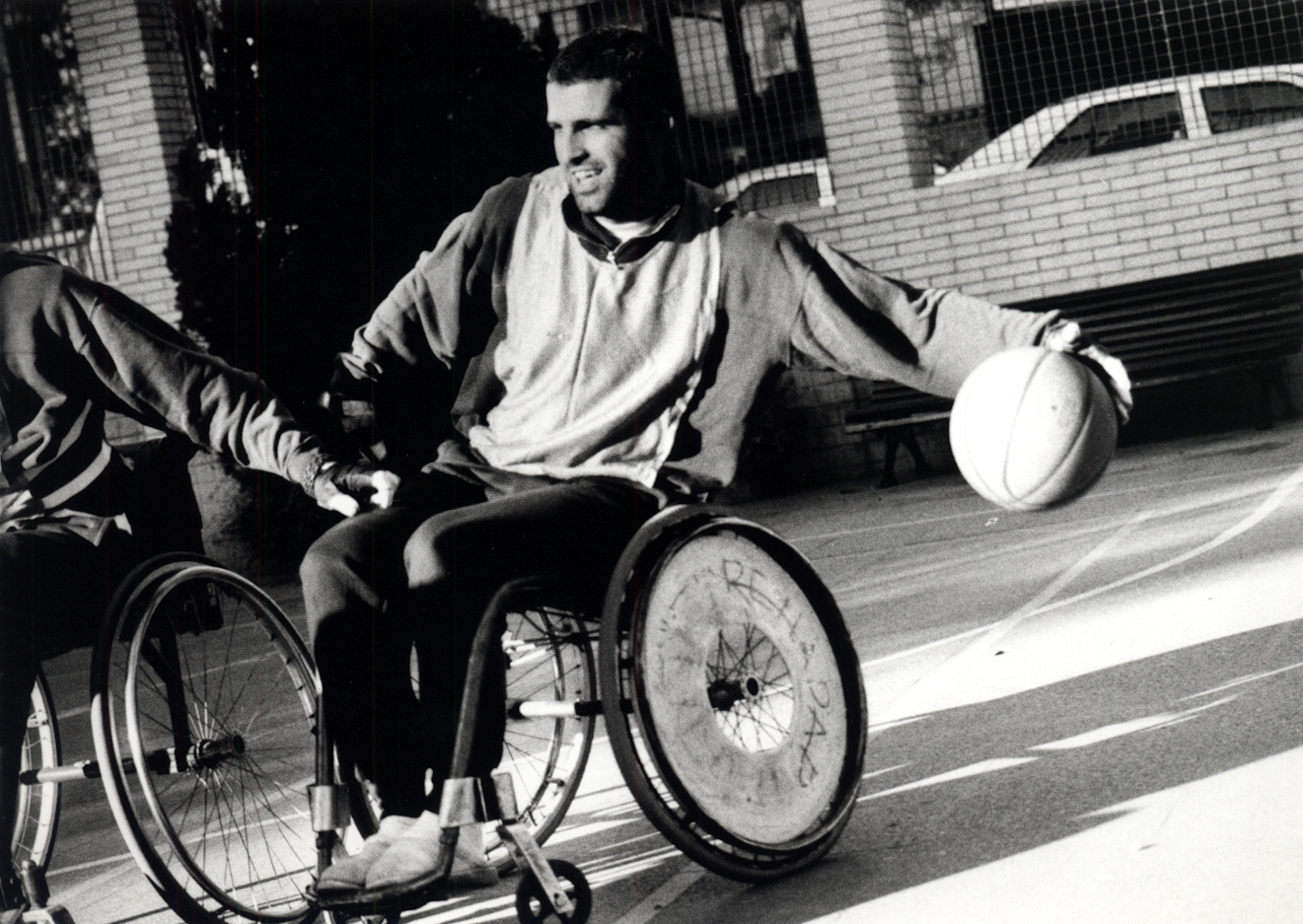 Some important
milestones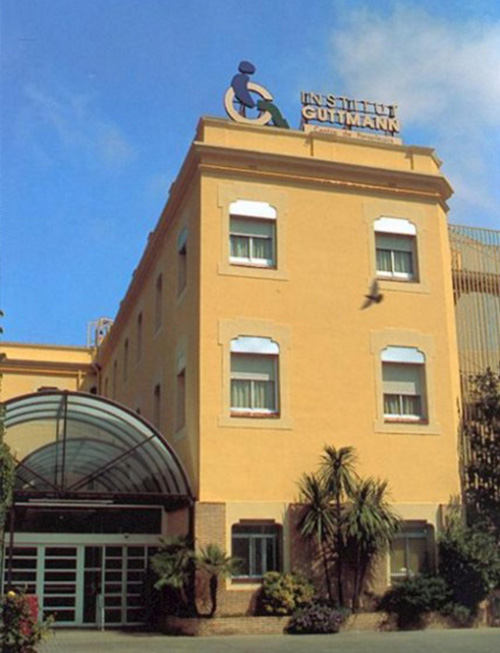 1965

Creation of the first hospital in Spain for people with spinal cord injury and one of the first in Europe.

1967

Creation of the Institut Guttmann Sports Club, Spain's first club for adapted sports.

1969

Birth of the first baby in Spain to a tetraplegic mother.

1983

Creation of the Clinical Neuropsychology unit.

1984

1st number of Sobre Ruedas magazine.

1986

Creation of Spain's first Sexuality and Assisted Fertility Unit for people with disabilities.

1988

Children Rehabilitation Unit and Multiple Sclerosis Unit start-up.

1989

Introduction of Functional Electrical Stimulation (FES) to Spain / 1st edition of the Technical Symposia. 

1990

1st number of Blocs Collection / Placement ofthe first SARS / Neuropathic pain Unit creation. 

1992

The Institut Guttmann is designated a Paralympic Hospital.

Image

1995

Founders of the European Institute for Design and Disability (EIDD).

1996

Creation of the "Santi Beso Arnalot" Neurorehabilitation Documentation Centre.

1997

Creation of the Acquired Brain Damage Unit. 

1999

Constitution of the Guttmann University Institute of Neurorehabilitation affiliated to the Universitat Autònoma de Barcelona.

2000

Launch of the Socio-Clinical Assessment and Support Team Specialising in Neurorehabilitation (EASE).

2002

Inauguration of the new Neurorehabilitation Hospital in Badalona.

Image

2004

Creation of the "Social and Participation Council of the Institut Guttmann", a pioneering experience in Spain.

2005

Accreditation by Joint Commission International.

2007

Creation of the "Post-Polio Patient Care Programme" and the first implants in Spain of diaphragmatic stimulators for tetraplegic patients dependent on mechanical ventilation.

2008

Recognition as a centre of excellence in Neurorehabilitation by the Government of Andorra.

2011

Obtained ISO-14001 environmental accreditation.

2013

Accredited as a CSUR National Centre of Reference in Comprehensive Care for Patients with Complex Spinal Injury.

2014

Guttmann, NeuroPersonalTrainer® is certified as a medical device by the Spanish Agency of Medicinal Products and Medical Devices.

2017

Obtained SR-10 accreditation in matters of Corporate Social Responsibility.

​

2019

Inauguration of the new Guttmann Barcelona centre with the opening of the "Brain Health and Neuorehabilitation Institute" and the "Guttmann Barcelona Life" adapted apartments.

2020

Launch of the "Post-Covid Rehabilitation Programme".
Some of the
distinctions received
| | |
| --- | --- |
| 2016 | FAD Award (Avedis Donabedian Foundation) for the Best Information on Social Responsibility Activities. |
| 2015 | Medal of Honour, in the gold category, awarded by the Parlament de Catalunya on the occasion of the Institut Guttmann's 50th anniversary. |
| 2015 | Francesc Macià Plaque, awarded by the Government of the Generalitat de Catalunya. |
| 2014 | 1st Prize in Road Safety at the 6th European Traffic Congress for the "GAME OVER" programme, in recognition of the contribution of the Institut Guttmann in raising awareness of and preventing traffic accidents. |
| 2012 | The City Council of Badalona grants the Institut Guttmann the "VENUS", the city's highest recognition, on the occasion of the 10th anniversary of the inauguration of the new hospital in the municipality. |
| 2011 | Gold Medal for Civic Merit, awarded to the Institut Guttmann by Barcelona City Council in recognition of its work over the years. |
| 2009 | Medal of merit for road safety, in the gold category with blue ribbon, awarded to the Institut Guttmann by the Council of Ministers for its continuous and active commitment to both preventing traffic accidents and improving conditions for the social reintegration of people with disabilities. |
| 2008 | Award from the National Federation of Paraplegics and the Severely Disabled (ASPAYM) for the contribution and advances made in the treatment of spinal cord injury and in recognition of the scientific and clinical research work carried out by the Institut Guttmann. |
| 2007 | Reina Sofía Award for Rehabilitation and Integration, awarded by the Royal Board on Disability, attached to the Spanish Ministry of Labour and Social Affairs. |
| 2007 | Gold Medal from the Spanish Red Cross, for the activity carried out by the Institut Guttmann in favour of the most disadvantaged people and groups. |
| 2006 | Plaque of Honour to the Merit of the Civil Guard, awarded to the Institut Guttmann by Barcelona City Council in recognition of its work. |
| 2005 | Values, Health and Society Award, awarded by the "Spanish Patient Forum" for the initiative of creating the Institut Guttmann's Social and Participation Council and putting it into operation. |
| 2005 | CERMI Award for the work done to promote the integration of people with disabilities. |
| 2004 | ASPAYM Award for comprehensive health and rehabilitation work for people with spinal cord injury. |
| 2001 | Josep Trueta Plaque for Health Merit, awarded by the Generalitat de Catalunya. |
| 1998 | ASPID Award from the Lleida Association of Paraplegics and the Physically Disabled. |
| 1995 | Creu de Sant Jordi, awarded by the Generalitat de Catalunya. |