During your hospital stay
From the moment you are admitted, a team of professional experts in neurorehabilitation will ensure that your treatment is the most specialised, personalised, intensive and tailored to your needs. Patients and their families will receive not only care, but also the psychological and social support necessary to help them deal with this situation in the best possible way.
Our person-centred care model aims to empower the patient and their family, so that, based on free and informed consent, you become a key element in the decision-making process of the rehabilitation treatment, together with the team of professionals. We know from experience that a patient who actively participates in their rehabilitation process gains optimum results from it.
For all these reasons, it is very important that you get to know how the hospital works, get involved in your rehabilitation from the very start and share experiences with other, perhaps more experienced, patients and other families.
Meals and Diets
During your stay we will serve breakfast, lunch and dinner. The catering service that the Institut Guttmann works with offers quality, varied and appropriate food for each person. The centre's dietician will present you with the different menu options that you can choose from each day.
We recommend that you follow the diet established by your doctor. For reasons of origin or religion, you may request a special diet which we will try to provide you with.
Cafeteria service and others
The Institut Guttmann has a cafeteria service open from 9 am to 8.30 pm and a self-service restaurant on floor (-1) where those accompanying you can have lunch from 1.30 pm to 3.30 pm.
Vending machines for hot drinks, soft drinks, mineral water and snacks are permanently available at various locations throughout the hospital, as well as in the shop located on floor (0).
Receiving visitors and gifts
Visits from family and friends
Visitors may be received daily between 9 am and 9 pm. In order to guarantee the rest and wellbeing of patients, we recommend a maximum of 2 people per patient in the room.
Children under 12 years of age must be accompanied by an adult at all times.
Pets are not allowed inside the hospital grounds, with the exception of properly accredited guide dogs. 
During leisure hours, patients may move freely around the common areas, gardens and leisure room accompanied by friends and family. 
Imatge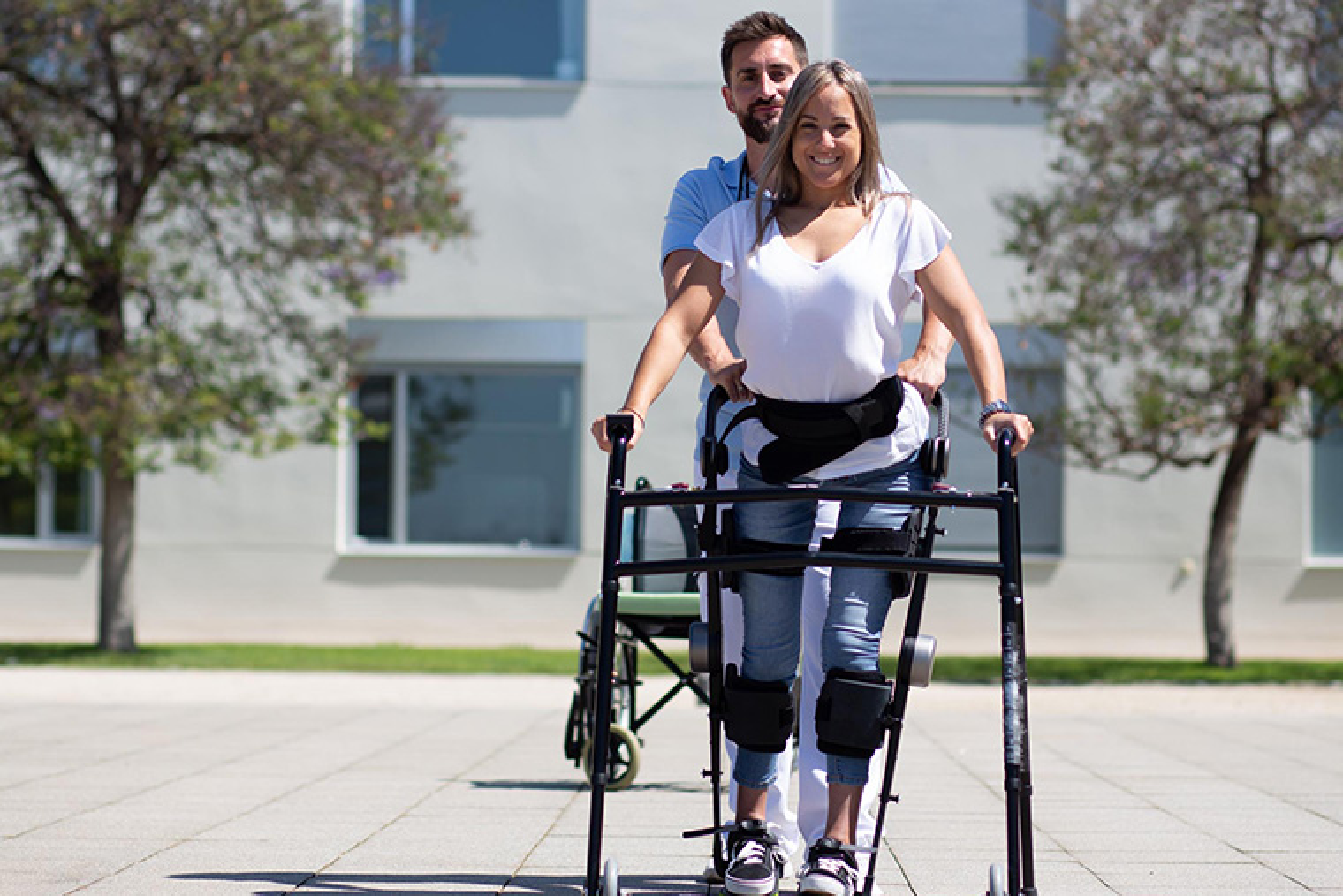 Note: The hospital's Healthcare Management reserves the right to modify the criteria of visits if circumstances so require.
Flowers and plants
If you are given flowers, the nursing staff will help you put them in water and arrange them. Plants or pots with soil are not allowed in the hospitalisation units.
Smoke-free hospital
Smoking is absolutely forbidden throughout the hospital grounds, both indoors and outdoors. The use of other drugs is also strictly forbidden. If you suffer from any addiction, please inform your doctor on admission.
Valuables
It is important for your safety and that of the hospital that during your stay you do not have valuables, especially jewellery or large amounts of cash. As a last resort, you can deposit them in the hospital safe in the Administration Department. The hospital cannot be held responsible for any valuables or money that have not been deposited in the safe.
Safety, fire prevention and waste management
The hospital has a safety and fire prevention plan in place. In the event of an emergency, please remain calm and follow the staff's instructions. The hospital has a round-the-clock security service in place to ensure everyone's safety, and to deal with situations that require special action.
Maintenance and use of facilities
The cleaning staff is responsible for always keeping the hospital clean and hygienic. We ask for your cooperation in helping us to keep it in optimal conditions, especially the toilets and other common areas of the hospital.
Towels and bed linen are changed daily, and both can be made available to you whenever you need them. However, we would appreciate your cooperation in contributing to the reasonable use of resources, such as water and detergents, with the aim of reducing their environmental impact.
Telephone and mobile service
Each bed has a telephone with only one line per room. You will be able to receive calls directly from outside if you know your extension or through the operator. 
The Internet connection is through the Institut Guttmann's public wireless network and favours mobility and ease of access, mainly in the hospitalisation units and common areas.
Public computers with Internet access are available in the Leisure Area, located on floor (1).
Religious service
The hospital has an ecumenical Reflection Space for meditation, prayer, and religious services. Patients' religious, ideological and cultural beliefs will be respected, as long as they do not conflict with the Universal Declaration of Human Rights, current legislation or third-party rights, and that they respect the hospital's operating rules.
The Reflection Space is open to everybody undergoing treatment at the hospital, their families, and friends. When you wish to contact the person responsible for a particular religious service, please let the nursing staff know, and we will try to ensure that your request is met.
Hairdressing service
The Institut Guttmann has a hairdressing service. Consult the price list and make an appointment at the service itself on floor (-1).
Laundry area
Your family or friends will have to take care of your personal laundry; if you have any difficulties we have a laundry area with a coin-operated washing machine and tumble dryer. 
We also have an external laundry service that can collect and return all your clothes. Please ask the nursing staff for opening hours and rates.
Shop
You can find newspapers, books, magazines, gifts and other items in the Institut Guttmann shop. Opening hours are mornings and afternoons on weekdays, and mornings on Sundays and public holidays.
Imatge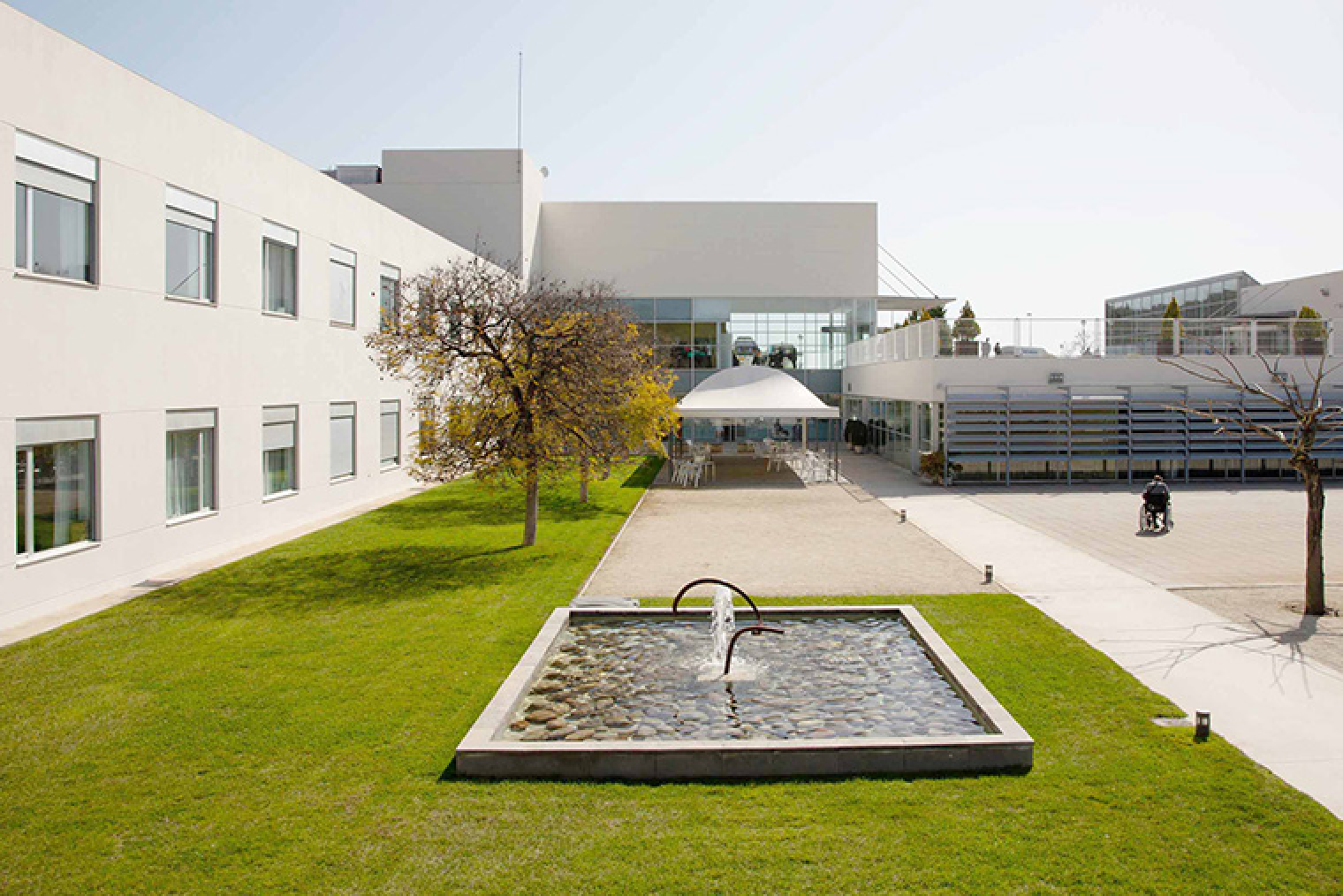 Leaving the hospital
Excursions outside the hospital must always be supported by medical authorisation and the corresponding passes. There are different passes for exceptional reasons, during free time, or at the weekend.
The aim of leaving the hospital regularly is to make progress in the development of your personal autonomy, effectively gaining confidence in your own possibilities, facilitating the correct adaptation of your home, and helping normalise your relationship with your family and loved ones. In short, they help to prepare you for your return home.
Measures to maintain and participate in your safety
The dossier for patients and families suggests ways in which you can play an active role in your safety during your stay at the Institut Guttmann. 
More information
At the start of your stay or treatment at the Institut Guttmann, we will provide you with a Welcome Dossier with more extensive and detailed information. In addition, our professional team will be at your disposal to help you with whatever you need.