Active Life is an innovative programme that goes one step beyond the traditional vision of hospital rehabilitation. The aim is to ensure that people regain the maximum amount of functional autonomy, as well as their ability to make decisions and manage their own lives according to their own lifestyle in an active and participatory way.
The origin of this initiative stems from the need to transfer learning and skills acquired during the rehabilitation process to the community environment. This facilitates adaptation and helps normalise the person's new situation within the community.
We have a three-pronged approach to working on people's empowerment: 
Providing information and useful tools for people to help them make decisions.
Actively working on the appropriate community resource depending on the therapeutic goal. 
Introducing the experiences of people who have also had a neurological injury.
Image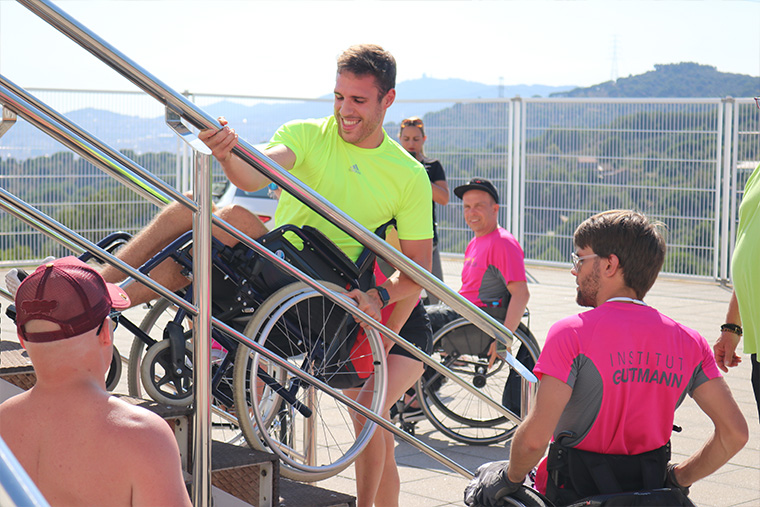 This programme is adapted to the specific needs of each person and can be carried out whenever they need to acquire skills to learn to live independently.
Who is the programme aimed at?
To everybody of legal age who: 
Wants to follow high intensity training for a limited period of time, aimed at acquiring skills and developing an independent and participatory way of life. 
Has finished the clinical rehabilitation process and wants to spend some time enhancing their capacities, improving their skills and gaining self-confidence. 
Wants to start the process of moving out of the family home or deinstitutionalisation and follow a new way of living that is more aligned with their personality and beliefs. 
Lives with their partner and one of them has recently acquired a disability; they want to experience the programme together before getting back to their everyday lives to find out the best way to face the future.
This programme is pioneering in Spain, and involves a group of professionals who are experts in different fields related to empowerment, including physiotherapists, occupational therapists, psychologists, sociologists, etc. This team is in charge of designing, organising and running the programme along with the group of participants, as one of the programme's goals is that the activities to be carried out are always agreed in advance with the participants, always according to their interests and needs.
Image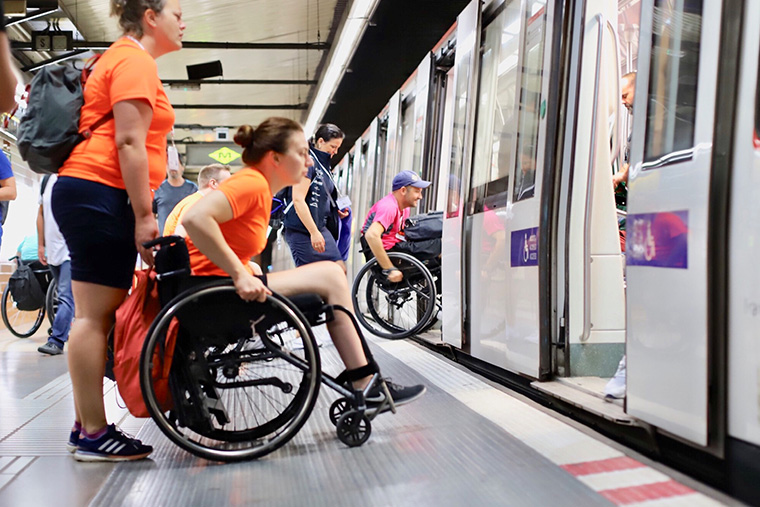 Description of the Programme
What does the programme consist of?
1 - Initial assessment by the programme experts.
---
2 - Defining personalised goals.
---
3 - Planning activities in each of the three action areas, adapted to each person's needs.
---
4 - Following the programme for 2 weeks.
---
5 - Closing session to assess the skills acquired and the goals achieved, with assessment of the programme by the participant.
---
6 - The patient is given the final assessments and recommendations.
---
The programme for empowerment, community training and starting independent living combines different activities divided into four different areas:  
a. Empowerment
Sessions designed to offer information and tools that will allow decision-making. Topics like rights, leisure, emotional management, employment, housing, associations, education, sexuality, interpersonal relationships, personal assistance, and/or other issues of interest to the group will be addressed.
b. Starting independent living
Sharing with another person similar to you in the Guttmann Barcelona Life apartments, an automated space adapted to your needs and designed to promote personal autonomy in an inclusive environment will help you learn more about the equipment and technical aids you need for your day-to-day activities and to learn to live independently.
c. Community participation
Actively interact with our surroundings with the aim of recovering and maximising social participation in the stimulating environment offered by the city of Barcelona. The group and the tutors will work together to decide what activities they wish to do, based on common interests and their goals.
d. Functionality training and improvement
Optional group sessions in functional training, lasting one hour, aimed at optimising and maintaining capacities, enhancing your autonomy, preventing complications and benefiting from controlled physical exercise. The facilities of the Guttmann Barcelona gym and expert therapists are available to you.
Image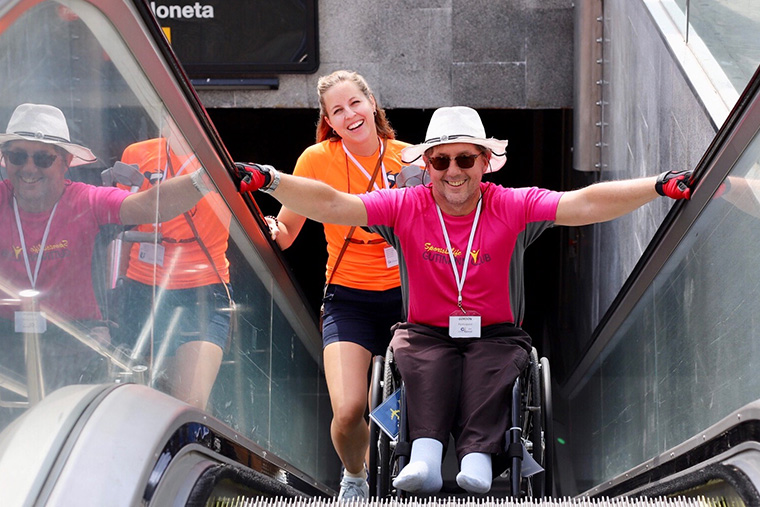 If you are undergoing treatment at the Institut Guttmann, once you have been discharged from your rehabilitation process your doctor will recommend the programme if it is suitable for you. We will provide you with information and help you apply for access. 
You can also request access to the programme privately, if you are coming from any other hospital, centre or are already at home, by writing to vidaactiva@guttmann.com 
Image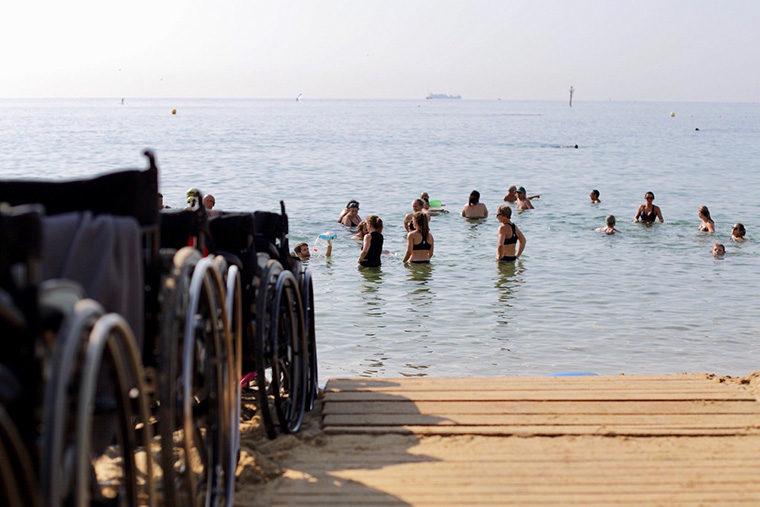 Developed with the support of:
Image

Para solicitar más información completa el siguiente formulario.