Neurotechnology in rehabilitation, or neurorehabilitation technologies, is a rapidly expanding field that the Institut Guttmann is investigating as a complement or tool of neurorehabilitation and that it is already applying in daily clinical practice.
In addition to therapies with robots, in recent years and thanks to IT and communication technologies, another range of technologies has emerged that have been incorporated as possible tools that are complementary to conventional therapy or even robotic therapies. New analysis and signal processing strategies, smaller and faster processors, new advances in image quality and new inertial sensors have made it possible to interact with the central nervous system in a way not seen until now. We can also discover the pathophysiological mechanisms underlying lesions of a neurological origin in more detail. 
Robotic rehabilitation therapy offers highly controlled, repetitive and intensive training. It reduces the physical burden for the physiotherapist, and provides objective and quantitative assessments of patients' progress throughout the rehabilitation process. The use of gait rehabilitation robots began in 1994 with the development of the Lokomat. Since then, different rehabilitation robots have been developed. For example, our patients already benefit from the use of exoskeletons for gait rehabilitation or robotic arms for upper limb recovery. 
Imatge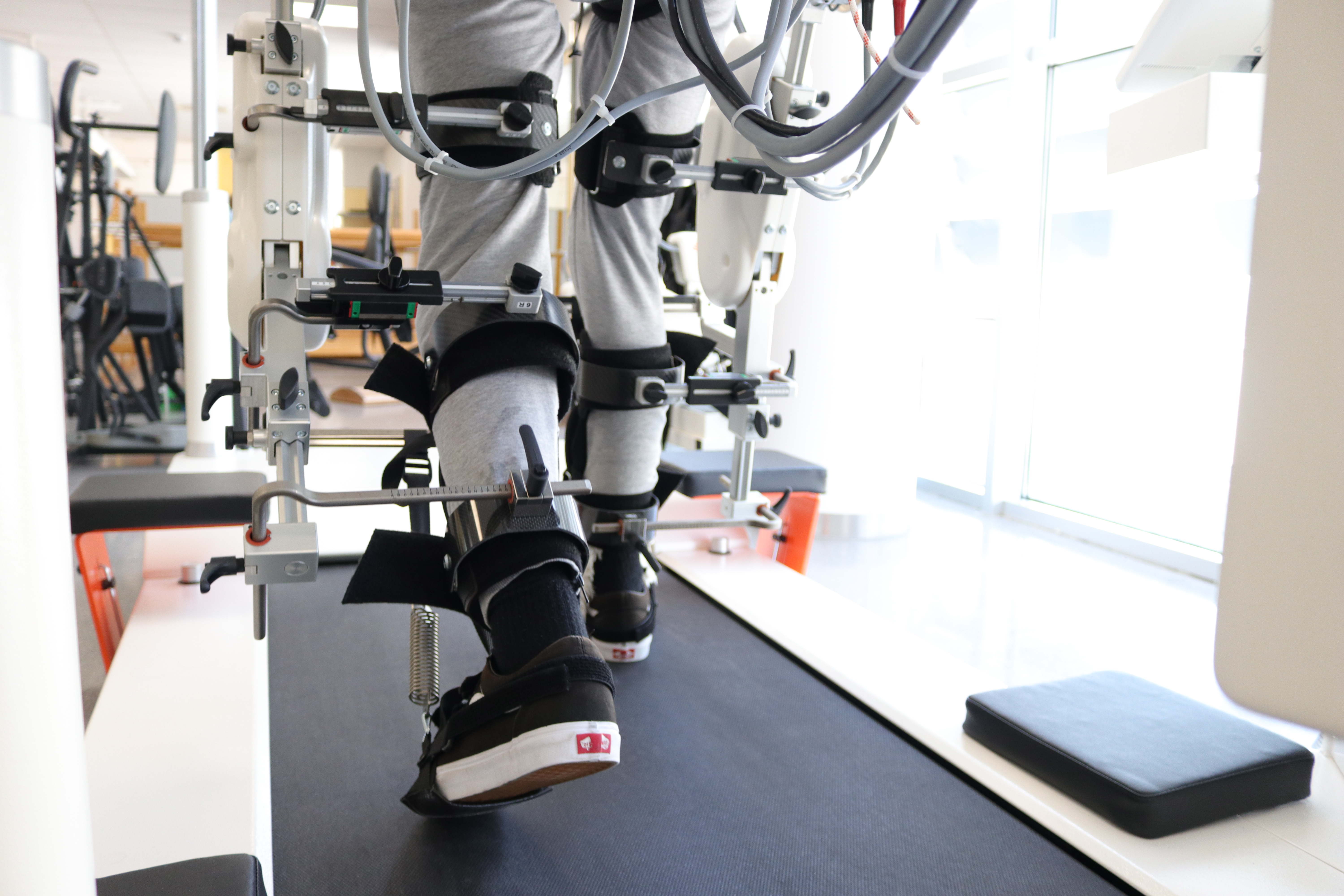 Portable exoskeletons are becoming a revolutionary device for gait rehabilitation, due both to the active participation required by the user which promotes their physical activity, and to the possibility of being used as an assistive device at home. Exoskeletons are "wearable" systems that consist of a mechanical structure, electric motors, sensors, a computer and batteries. In general, the operating principle of an exoskeleton for gait rehabilitation is based on the information captured by sensors and advanced algorithms; the computer detects the user's intention to take a step. Once detected, the computer plans the type of movement that the exoskeleton must carry out to take the step and sends this information to the motors, which are responsible for executing this movement in synergy with the user. 
Imatge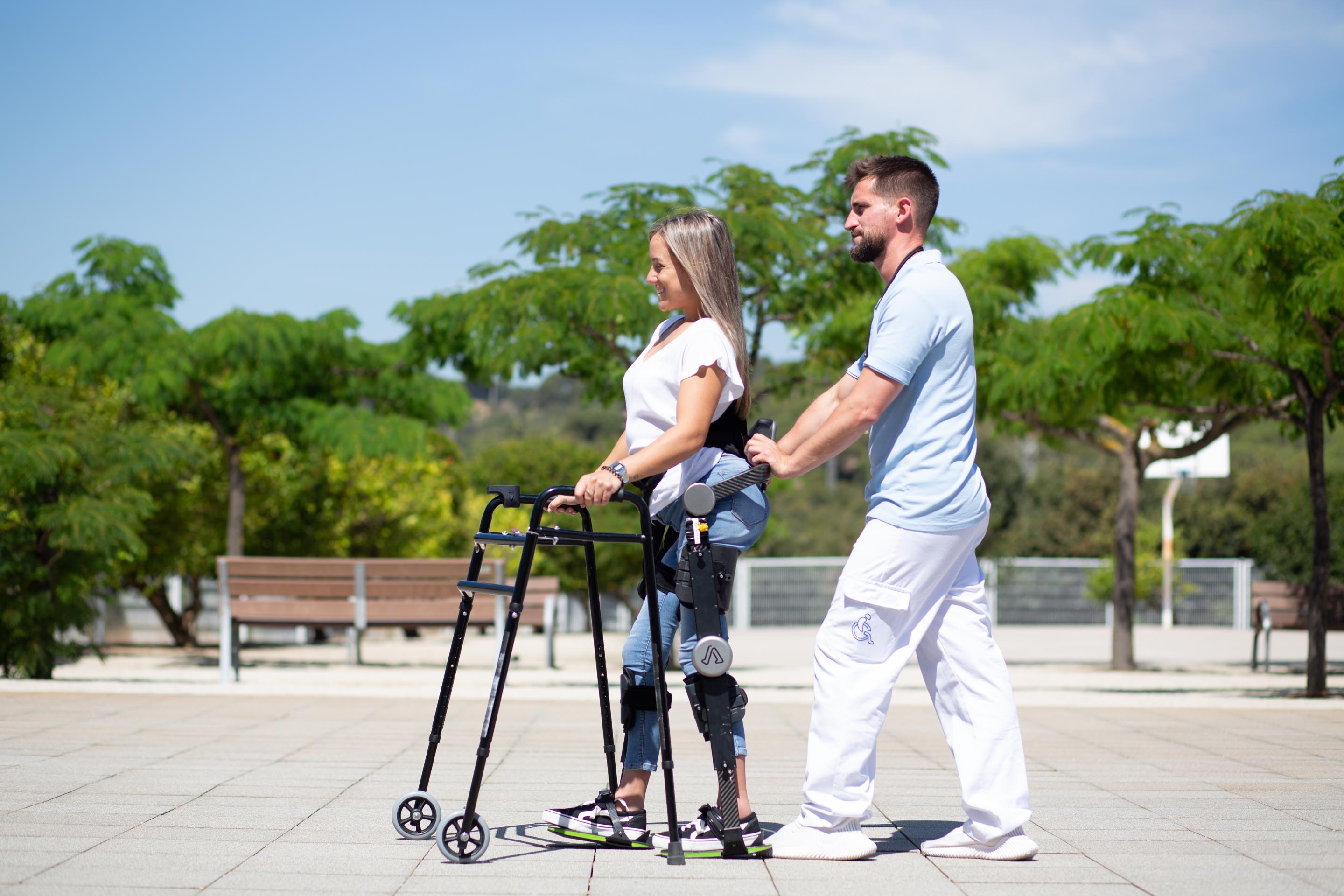 Non-invasive brain stimulation
The brain is a dynamic organ that is sensitive to internal and external environmental changes. In recent years, neuroscience has gained a better understanding of these mechanisms of neural plasticity. 
Transcranial magnetic stimulation (TMS) and electrical brain stimulation are non-invasive techniques which allow us to modulate some of these neural changes in a safe and painless way. They can be combined with other techniques to improve their effectiveness. 
Imatge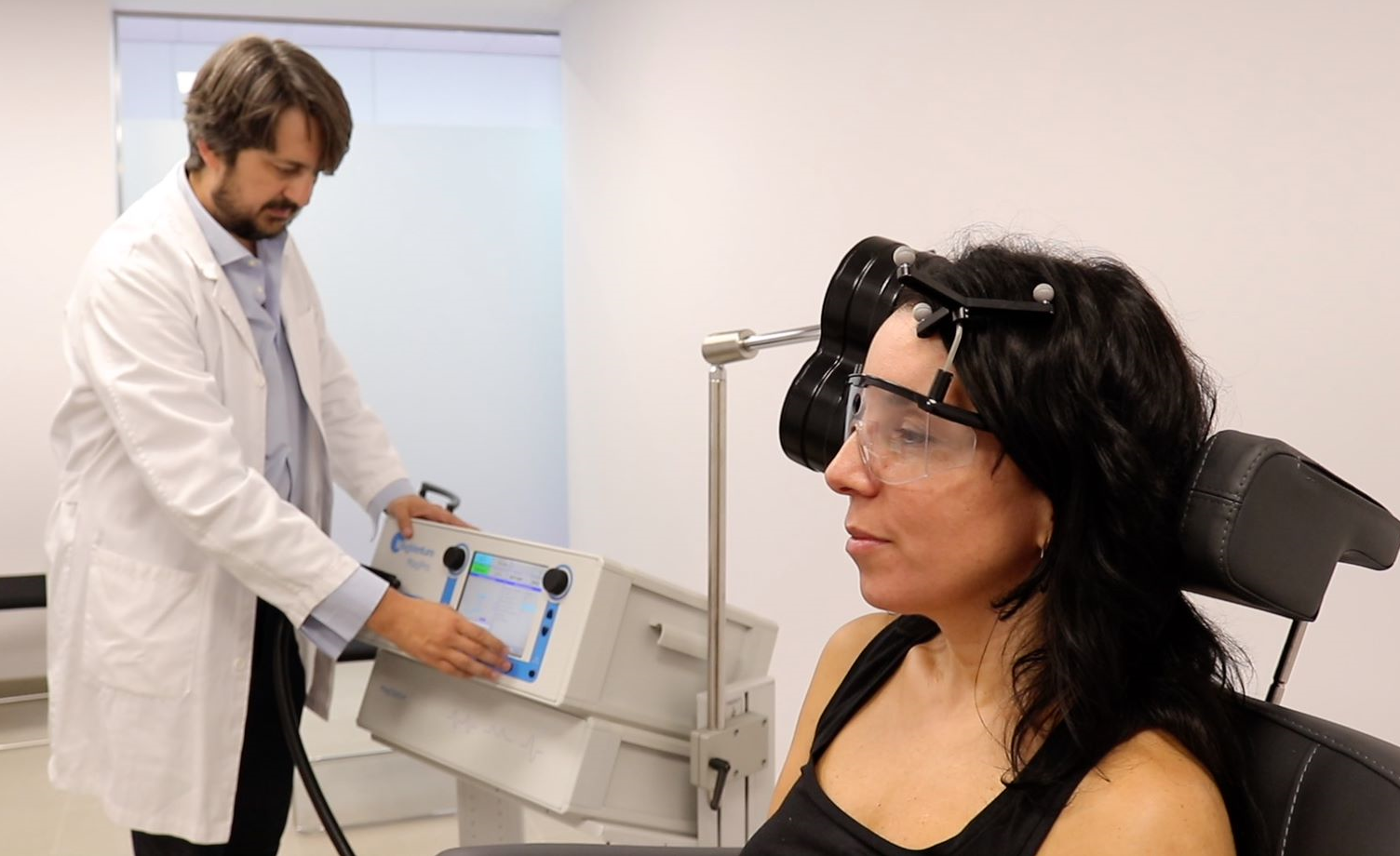 Virtual reality is a useful cutting-edge tool that can assess virtual scenarios that can be used for motor rehabilitation and intervene in them. Thanks to accelerometers and inertial trackers, virtual reality devices can detect the user's orientation with a high level of precision.
Virtual reality is, therefore, a field of innovation and translational research applied to clinical practice, which, when correctly used, configured and supervised by professionals, contributes to the patient's recovery. 
Imatge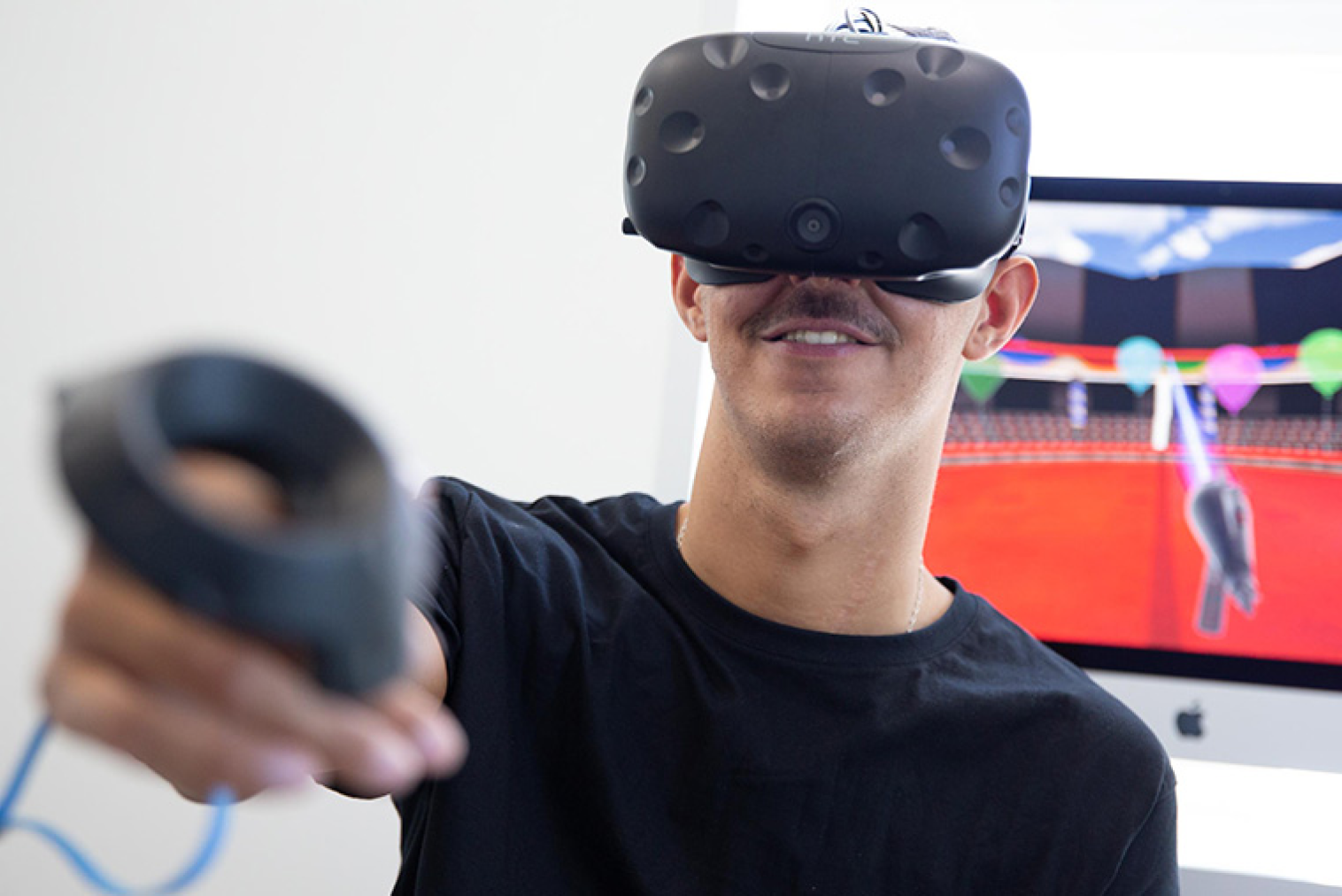 Neural interfaces are engineering solutions aimed at restoring brain connections that allow the body to re-coordinate and promote people's recovery. They are based on the fact that human neuronal systems generate, transmit and process electrochemical signals, part of which can be interpreted and stimulated. 
Imatge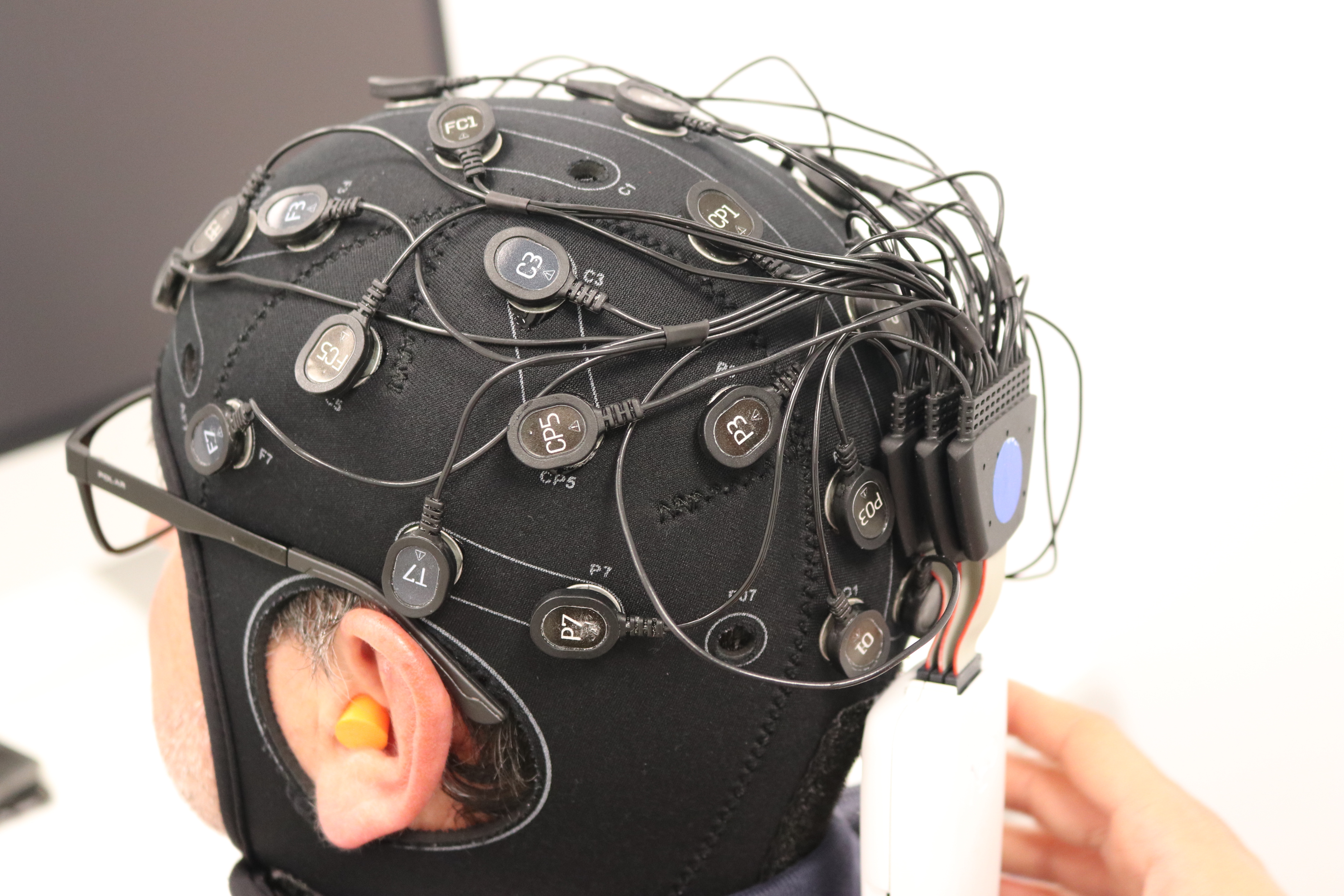 This is a promising technology based on portable or wearable sensors, such as accelerometers and inertial measurement units that can be connected in different anatomical places, allowing the type, quantity and quality of daily activities and therapy to be monitored.  Objective, continuous and sensitive data related to the rehabilitation process are obtained through this assessment tool.
Imatge