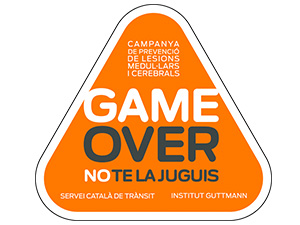 ​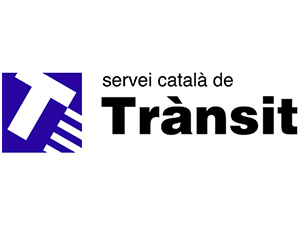 Prevention for young people: GAME OVER 
GAME OVER is a traffic accident prevention programme that aims to raise awareness in young people so they develop responsible behaviours, adopt prudent attitudes and take the necessary safety measures when driving a motor vehicle and practising high-risk sports activities and leisure activities.
The Fundació Institut Guttmann has worked on the prevention of traffic accidents with the Servei Català de Trànsit since 1991.  GAME OVER is aimed at young people between 15 and 18 years old who are students of public and private secondary and high schools and training centres in Catalonia. This is possible thanks to over 20 instructors from the Institut Guttmann who run awareness-raising sessions. They are all people who have suffered a traffic accident first-hand with serious consequences and who are willing to talk about their experiences.
The surveys done with the students three months after the traffic accident prevention session "Game Over" reveal the following:
93%
of the students remember a lot or quite a lot of what the monitors told them.
91%
of the students remember a lot or quite a lot of the causes of accidents and

94% of their consequences

.

86%

of the students consider that the talks have a positive influence on the prevention of risky behaviours.

44%

of the students state that they had carried out some risky behaviour on occasions.

48%

state that they have made changes in their behaviour related to traffic.
Due to the Covid-19 pandemic, the Game Over campaign talks can be held in an online format specially designed to have an impact on students.
Complete the following form to ask to take part in the GAME OVER traffic accident prevention and awareness programme.